Weighted blankets "FUN"
Weighted blankets with beautiful patterns, ideal for use in the crèche or at home. The blankets fulfil the therapeutic function perfectly, they help to calm you down and are also beautiful and pleasing to the eye.
One side of the SensoLife FUN Weighted Blanket is made of colourful cotton with a beautiful print (Oeko-Tex®), and the other side is soft and suitably coloured Minky.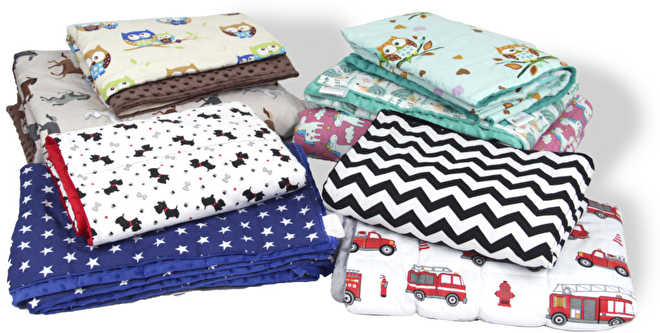 You can design your own blanket! When ordering you choose the desired pattern, the color of Minky on the back, the desired size, filling and blanket weight.
The price of the blankets depends on the size and weight. Click on the article to choose the right size and weight, then the price will appear. In every size it is possible to combine all patterns of materials with all Minky colours.
Have fun designing your SensoLife Weighted Blanket!