"CALMA" collection - Weighted blanket with quilted cover
The CALMA collection is made for the most demanding customers. The quality of the products and the original style provide comfort and a unique design in your bedroom.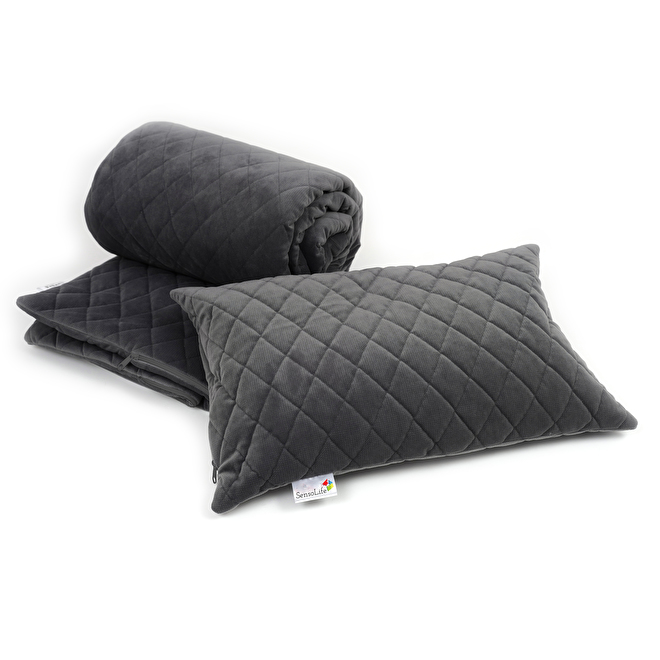 The set contains :
Weighted blanket made of ecological raw cotton
A padded cover
A pillowcase
The Weighted blanket is made of 100% ecological raw cotton, certified by Oeko-Tex®.
The blanket is not isolated, so there is no filler in it. The blanket is divided into squares of 10 x 10 cm, in the middle there is a glass grain filling.
The quilted CALMA cover and pillowcase are made of extremely elegant and beautiful velvety material. This set impresses with its exclusive look. It looks great in the bedroom as an addition to the decor - it can also serve as a bedspread.
Both the aggravation blanket and the duvet cover are equipped with cords to tie the duvet to the cover, so that the duvet cannot slip into the cover.
Treat yourself to this beautiful and unique product to help you sleep better and get rid of stress every day.