Let me introduce myself...
My name is Joanna, I am the mother of my beautiful daughter Wiktoria, a businesswoman, fan of a healthy lifestyle and personal and spiritual development.
One of my highest values in life is health, relationships, independence and development. I started SensoLife based on these values.
I believe that a good night's sleep affects our good condition, health, energy level and many areas of our live, so I offer very good products that help improve the quality of sleep, increase concentration during the day and process the stimuli better.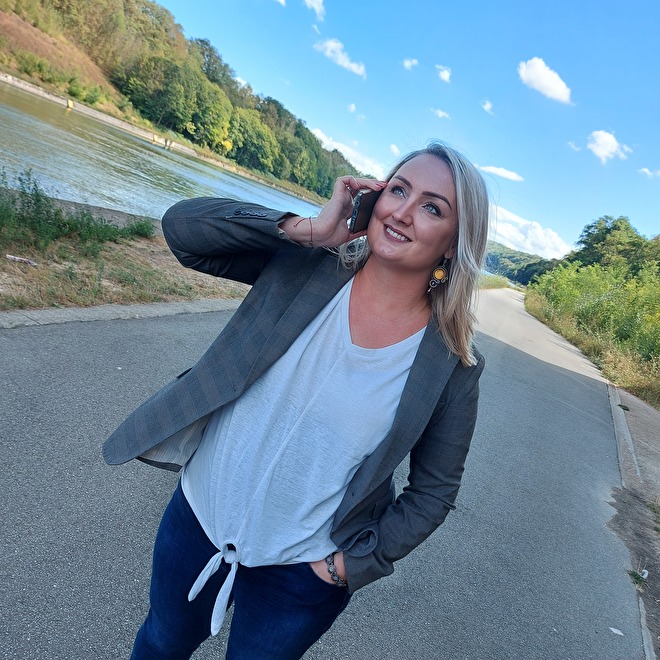 I started my professional career as a German teacher. At the schools where I was teaching, I came across children with sensory integration disorders. I spent a lot of time learning and looking for the most effective ways to reach children who have difficulty receiving stimuli, expressing emotions and focusing.
After working in education for a number of years, I changed the sector and started working with clients in international companies. Despite a completely different field of work, I have often seen how undiagnosed and egalised sensory integration disorders in childhood affect the communication and quality of life of adults.
I see how important it is to take care of this sphere of life from the earliest years, so that "SI" disorders do not become an obstacle in adult life.
After 13 years of working in customer service and building up a lot of experience in this field, I have decided to turn my career into something that I think gives people more value. I founded SensoLife in December 2018 and since then I have been happy to help thousands of people improve their sleep and thus their quality of life.
At SensoLife, I pay a lot of attention to the high quality of service, from customer contact to order processing. I work with the best manufacturers to provide my customers with products of the highest quality.
Working from home, I was constantly looking for new opportunities to develop myself and for a way to improve my health. This is how my second company came into being - Babyonic, which supports young parents and offers products for babies. I also started working with Forever Living Products, which allows me to feel healthier and better, have more energy and help others on their way to better health and financial independence.
If you have any questions, are looking for advice on the right weight for your blanket or do you have any questions about other products, please contact me.
I also invite you to take a look at my other websites: Babyonic and Forever